Simple Integration

var ki = SKM.KeyActivation(...); 
bool result = ki.HasFeature(1)
                .HasNotExpired()
                .IsValid();

Read more
Offline Activation
Protect apps with no direct Internet access (eg. enterprise environments) using activation files (Read more).
Support for Activation Forms.
Process Payments
Using Payment Forms, you can easily set up an automatized delivery system for your application, which saves you maintenance time.


Analytics
Get information about the way your app is being used using real-time (Read more).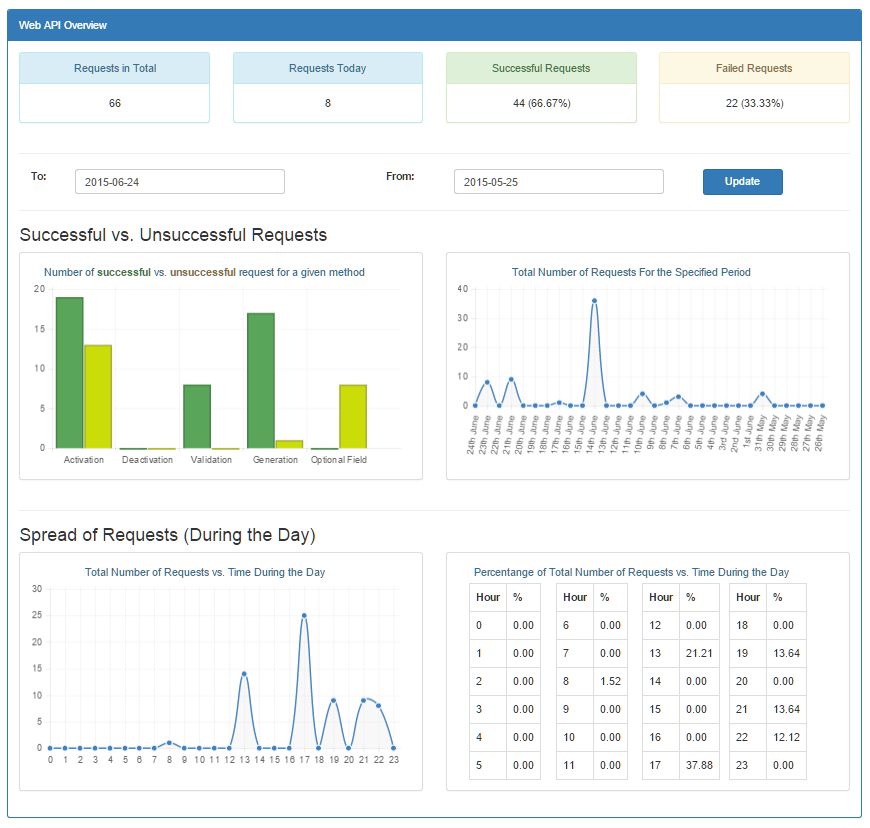 Hardware Lock
Restrict the number of devices that can use a license. Track information such as device id, activation IP, and more.
Simple Integration with Other Services
Using our well-documented Web API, you can perform tasks such as key generation, validation, payment check, and more.